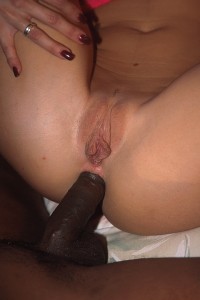 I'm three months old pregnant wife. This is the interesting story of my pregnancy. I'm sure you'd like this long story.
Three years ago when I met husband I was a college student in a beautiful Mediterranean port city. He was a senior exchange student. During a party we met and danced. He is blonde with blue eyes and I am a brunette girl with dark emerald eyes. We attracted each other but nothing happened between us, because I was virgin and coming from a conservative catholic family. We met several times and only kissed a few times. That was all. Just before returning home he asked me to marry. I told him to ask my family rather than me. They accepted him as a son-in-law. Then for wedding I went to USA to marry him. After wedding parties my family returned to our homeland. Now, I'm 22 years old housewife and my husband is 27. He is a deputy manager of a medium size company. He is very clever and he promotes the exports of the productions to the Middle East Countries. In a short time his bosses made him a partner to the company. I'm not a girl like Playboy pets. But wherever I walk in alone or with my husband many people (men or women) turn their faces towards me. I do not want to be modest, but to tell the truth I have very attractive body and I'm very sexy girl. I'm not a skinny girl I have big breast and long legs.
Following wedding we made our first love in a seaside hotel during the honeymoon. I was shocked more than my husband, because there was no bleeding. I was sure that he did not believe in my words about my virginity. But he preferred to play a role as he accepted. He is really good guy. I really LOVE him. During and after the honeymoon we happily made love in every occasion. I want to tell the TRUTH, he was THE FIRST MAN in my pussy. Even first time in my life I saw a dick that was his dick.
As a fact I'm a real horny woman. Before our marriage I was masturbating three or four times every day. During the first year of our marriage we did not want to have a child. So I had been on pills. Second year we changed our mind and wanted to have a baby. I stopped taking pills. We could not have a baby during the first year in spite of stopping the pills. I suggested my husband to take him and me to the doctors to find out the reasons of our infertility problem.
After check up we understood that he was a healthy guy, but I had the problem. The problem was about my hymen. It was in very deep and very elastic without any hole. And I was still virgin in spite of our two years marriage. It was big surprise for both of us. You could not believe how my hubby was happy when he heard the news about my hymen. Since that moment he felt comfortable with that reality about my virginity.
Doctor suggested us getting rid of the problem with a minor surgery or trying a harder intercourse to take the virginity. I objected the first alternative. I told my husband and doctor: "As a woman I want to feel the differences between virginity and womanhood during the sex with my husband. I believed that the blood was a seal of the marriage as a Mediterranean catholic girl. Since my childhood the blood was my fetishism as a virgin girl. I do not want to have an artificial solution."
So we left the doctor office. Believe me my husband was happier than me. When we entered home, he fucked me; sorry he fucked me harder, right away. The result was same. Nothing changed I was still virgin. Since then we continued to fuck in every position just to solve the hymen problem. We spent five months without any solution. He had a psychological problem. He thought that he was not a capable husband to fuck his wife. I reminded him what the doctor said about many similar examples of my case. I tried to convince him not to worry. He seemed that he believed what I said. I really love my husband. He is a great, understanding guy. I like his making love to me. Even when we were watching TV together I like to lick his dick rather than sucking. His dick is a kind of ice-cream con for me. I had never seen any cock but little John. So it is a kind of fetishism for me to lick his dick in every occasion. It seems to me it is very handsome toy. I really enjoy kissing and then licking his dick.
One day I admitted the hymen problem to my best friend, Henrietta. At the beginning she did not believe in what I told. Several days we discussed what to do or how to handle the case. She asked advice from her experienced mother. Even Henrietta suggested using some dildos or my fingers. I objected, because I wanted to solve the problem through natural way. I mean not artificially, but natural fucking.
One day when we were talking about the problem I noticed that Henrietta was very nervous and trying to say something. Suddenly she excused and said: "I have an idea!" I asked what it was. Her face was blushed but she slowly started to talk. "Maybe! Maybe! I mean, maybe John (my hubby) has a problem. If you want and if our husbands accept, Andy (her husband) can screw you to take your virginity!"
I was shocked. I looked at her face. She was sincere. She added, "Forget it! Forget it! Please forgive me for this stupid idea!" before expecting my answer. I told her "Why not! It might be! Anyhow we are good friends, your husband is an honest and healthy young guy!" My answer shocked her. Then we discussed the details. I agreed to talk my husband first. If they agreed we could do it. She told me that she already talked with Andy. He was ready to help! But it took four days to convince my hubby. When he turned the lights to green I called Henrietta right away to give the good news.
Then four of us met in our home to discuss the details. We fixed the day accordingly to my special periods. It was following Saturday. That afternoon my hubby went to play golf. Henrietta went for shopping.
Andy came with flowers. We were acting like the first date of the teenagers. We danced several moments. We had danced many times before, but it was different that day! We were very nervous. He was holding me very close to him. I was feeling his hard on my legs. He was kissing my neck, and then licking my eardrop. First I kissed him. Then our very heavy French kiss followed it while he was playing with my tits over my dress. Five minutes later we were walking towards to the bedroom while kissing. I did not turn on the lights in the bedroom. The indirect lights from outside were romantically reflecting to the room with a romantic music. We started to strip each other. After taking off my bra we speeded it up. We behaved like horny college couple. He was licking and sucking my 38C tits. I was holding his dick in my hand. It was almost same size of my husband's dick but fatter. When we were on our king size bed his dick was already in my shaved pussy. I did not understand why he hurried to put his dick in my pussy and he had a very early ejaculation. It was big disappointment. He excused.
But less than ten minutes he had another erection. This time he slowly pushed it in my pussy. It was exciting to feel a foreign and real hard dick in my pussy again. It took half an hour to unload his come. I had two orgasms within that period. After that fuck I felt myself as the happiest woman in the world. But suddenly I realized that there was no bleeding. I told him to stay on the bed. I went to clean myself then to bring some cold wine. We chatted and drunk wine. We kissed each other. I sucked his dick. He licked and ate my pussy. Then he fucked me again. It was 45 minutes long hard fucking. But nothing changed! He left home without success. We were depressed. I called his wife and my hubby to give the first report. They were upset. Honestly talking I very much enjoyed that fucking as a horny woman with him. I was almost going to ask him whenever he wanted he could come to fuck me. But at the last moment I stopped talking.
After that experience we did not discuss the case with my husband. But one day John came home with his buddy, Bob. He was marine, athletic and handsome guy. They are use to play golf together. He is taller than my husband. After the dinner with wine, hubby asked me to talk in the bedroom. He suggested if I still think to solve the problem, Bob was at my disposal. I hesitated. I was tipsy. I asked him if he mentioned anything about the case. He said yes and that's why he was here. I said OK. We returned to the living room. John told Bob that he had an emergency call from his office. He'd be back about three hours later. Then he left.
I filled up his glass with wine. He asked me to sit next to him on the coach. I did. He put one of his hands on my mini skirt and the other arm on my shoulder. When our glasses were empty, his palm was already covering my pussy inside of my panties and his other hand was unbuttoning my shirt. Of course his lips were on my lips. I helped him opening my legs to feel my wetness. I held his hands and pulled him to the bedroom. Please believe me we were not walking, we were running. When we entered the room we were already naked. He stood up behind me. His dick was touching my asshole and his fingers were playing with my tits. He pushed my hands over the bed and slowly entered his dick from my back. Wow! It was wonderful feeling. Another stranger's dick was screwing my so-called virgin pussy. It was the third dick in my life. It was a little bit bigger, younger and harder than my husband's and Andy's dicks. He speeded it up. It was working in my hot pussy like a piston in an engine. I believed that he'd be successful, because he had a strong dick. Ten minutes later there was a thunder and several lightening in my brain. A heavy rain followed the thunder in my pussy. It was wonderful fucking. His come was dripping down from my pussy over my long legs. But unfortunately, nothing changed! My hymen was still resisting like an iron curtain.
After resting for a while he fucked me again. Mission was failed!
During the third round I sat on his dick. I was riding on his dick like a rodeo cowboy. I was strongly pushing my pussy down and up just to tear off that unwanted small piece. We were not successful. Three hours later when John returned home his buddy had already left with an embarrassing face. I told him it was not necessary to feel that way, because I had really enjoyed being with him. Honestly he was better than John and Andy. I wish he could fuck me for the forth time.
Two weeks later Andy called me again. He asked me if it was possible to give another chance to him. He was sure that this time he would do what I wanted. I told him to ask my husband. He said it was not necessary to tell John and Henrietta either. He suggested if he was successful we could tell them that we'd try it again. Third time we can fuck and then disclose it after the third round. I told him that I'd consider his suggestion. I was sure he was just aiming to fuck me again rather than to solve my problem. He is 12 years older than I am. I was sure he liked my fresh pussy and my attractive body with my horniness. Anyway, he was also hoping to fuck me for the third time. In spite of his clear intention, two hours later I called him and said OK.
Following afternoon he left his office early and came to fuck me without telling our spouses. I met him in front of the door and we kissed. He immediately played with my tits. We directly went to the bedroom. After some foreplay he entered me. Wow! Wow! This time he was controlling himself and pushing his dick harder and harder and further and further in my pussy. Ten minutes later his semen were swimming in my love tunnel without crossing the border! He was blushed. But I really enjoyed it. Even I forgot why we were there and what was our aim. He went to bathroom to clean but returned with a crème tube. He put some crème on his dick and in my pussy. I think he aimed to reach further in my pussy. We had another half and hour fucking. It was really unforgettable. But no way! He again excused and left home.
After Andy and Bob, my hubby fucked me in different position almost two or three times everyday. Following the failures of his fucking I told John to go to doctor for the operation. He objected. He did not want me to have a psychological problem after that small surgery. He believed that his horny wife could be a frigid woman if he permitted that surgery. It should be the end of our marriage.
One day the washing machine did not work. I called the service to ask assistance of a repairman. A young guy, probably same age with me came to fix it. I noticed he was watching my long legs under the denim miniskirt. His semi-erection was obvious. I went to the other room and called John. I asked him if he'd allow me to fuck this guy. First, he hesitated and then asked about the guy if he looked as a healthy or filthy. I told him he seems OK. Then John also said OK but put condom.
When I returned the young guy was still working to fix it. I had taken off my panties in addition two unbuttoned black shirt when I went to see him, again. First I displayed my cleavage. He slowed his working and paid attention to my breast. Five minutes later accidentally I flashed my pussy when I sat down a bamboo chair just opposite to him. He was trembling while I was changing my legs, each time. Ten minutes later he fixed it and wanted to try. He asked some dirty laundries to test the machine. I took off my shirt and gave it to him with some other laundries from the basket. He did not believe his eyes. He blocked his eyes on my brownish tits over the push up bra. He ran the machine. He listened it. Yes, it was working. I stood up and told him to go to the living room to have some beer.
He followed me like a small dog to get some milk from its plate. But knowingly I arranged some part of my skirt in my waist, assuming that was accidental and I was not aware of it. I was walking in front of him and he was watching my naked ass. He came closer and suddenly held my ass and pulled me back to his body. I felt his dick on my ass. I did not see when he took it off from his jeans. He was rubbing it to my ass hole. I turned my face to him and he kissed me. He also wanted to enter me right there. I said no hurry. I asked him to go to the bedroom. I think he entered the bedroom before me.
He was horny I was wet. He had long but thin uncut dick. It was like a long fountain pen. It was my first uncut dick. I slowly pushed its skin back and kissed its head. Then I took his young dick in my mouth. I was speechless. He was like a stallion just behind the horny mare. I was afraid he should come in any minute. In fact he unloaded his semen to my mouth. It was enjoying. I did not tell him anything about my problem. But I was sure he'd be successful. Again, he fucked my wet pussy with his same hard on. I was feeling that he'd hit the target any moment. I was feeling and counting while his dick was approaching the iron curtain. Ten, nine, eight,…..four…Yes, yes… Three… Keep going. You are doing well. Two…Yes, yes… One…. Zero. He unexpectedly unloaded his come without hitting the target in his condom. I enjoyed his fucking but I hated it missing the aim at the last moment. After resting for a while I told him why I let him fuck me. He was surprised. I asked him if he wanted to fuck me again. He said he had to go back, because his boss would be upset if he was late. And he promised me to take my virginity tomorrow. I accepted his proposal. I told the entire story to my hubby.
Next day during the lunch break he rang the doorbell. I had almost forgotten what we talked yesterday. He had only 90 minutes. We directly went to the bedroom. He did not put any shorts under his jeans not to spend time to strip or to put it back. He displayed his childish and beautiful erection. We kissed. He sucked my tits. I did not suck his dick, just kissed and licked while I was praying to be a woman rather than a married virgin girl! I felt his palm on my pussy lips. He was playing with the pussy lips. Then he inserted one finger, then two, and three in my wet pussy. He started to penetrate his fingers in my pussy. He was slowly forwarding inch by inch. I was really enjoying. Suddenly I realized that he aimed to solve the problem with his fingers rather than his uncut handsome dick. I asked him what he was doing. Innocently he said solving the problem with his fingers. After hearing what he aimed I pushed him back and stood up. I yelled him to leave home right away. He was trying to cheat me. It was not a fair behavior. He wanted to excuse and then continued to kiss me. I did not listen him. I prevented him to kiss my lips again. I was naked and pushing and kicking him towards the door. He was walking back while he was trying to put his jeans on. I shut the door behind him. I noticed that he left without his shirt. I threw the shirt from the window. Then I cried and cried for hours. I told my husband what happened. After that event I did not let my husband fuck me more than three days. I was terribly disappointed. In fact if he did not attempt to cheat I was sure he was going to be successful. Stupid guy. He missed a big chance!
Three days later I asked John to have a serious talk. I told him to take me to the doctor for that operation. I also added that I gave up to see any blood during any sex, including monthly bleeding. I was surrendered. I was ready for doctor's assistance. I really wanted to kiss my baby in addition to the little John as quick as possible. He listened me very carefully. When I finished my request he went to the computer room and returned with a file. He put it on the coffee table. He started to talk. He said:
"Honey! Everything is not finished yet. Give me another chance. I communicated with several unknown guys by the Internet. I asked several guys who had long and fat dicks to make love with you. I told them it'd be making love not fucking. It must be a romantic relation rather than a professional fucking. I told them about the problem. I got answers more than four dozens guy. I eliminated most of them. I have five candidates to present you. Two of them are white and three guys are black. Each one has a sufficient huge dick at least ten inches. I'm sure they'd be sufficient but no idea about their efficiencies. I believe a long dick would make you happy. They are between 26-39 years old guys. They are all bachelors. Take this file read our communications and look at their pictures, including their dicks. Make up your mind. Choose one or two or maybe all of them. I'll take you to him or them to make love with you. I know what you feel. Please excuse me what I did before getting your approval"
When he finished. I was speechless. He kissed me. I kissed him. I thanked him for his kindness. Before looking at the file I took him to the bed. We had not fucked three days until that moment. I was feeling horny. I was feeling myself as a slut. I did not hesitate to rape him there. It was probably the best fuck of ours. He fucked me again with his same hard on. Then we slept. After the breakfast he went out. I had forgotten the file. I remembered when I was showering. I was excited. I played with my pussy. After having a strong orgasm I sat down under the hot water without moving about five minutes. I felt good with the hot water. After dressing I went to the living room to study the file.
The first guy was a tall, handsome and from our city. His communication with my hubby was rather slanged. I noticed that he was not well-educated man. But he had 11 inches long cock. It was like a hammer. Among the several pictures of him there were about five pictures of his cock from different angels. First time in my life I saw a dick that was 7 inches long the little John. So I did not believe and compare the size of his dick. I thought it was a joke. At the same time I was getting wetter.
The second guy was also white from New York City. He had 10 inches uncut dick with several pictures. He was working in a cargo company. The skin around his dick was a strange surprise for me. It was the second uncut dick I saw. My left hand's fingers were playing with my nipples.
Third guy was black and he had 12 inches dick. It was not only long but also fat. The top of his dick was almost tennis ball size. I thought a computer program exaggerated it. I did not believe what I saw. When I read the communication with John I was obliged to believe it. Because he was a professional porno actor and he did several porno flicks with the help of his gigantic dick, in New York City. There were at least ten pictures of his naked body and dick. In some pictures the veins on his shining dick were full of blood.
The forth guy was also black with 13 inches dick. He was living in Florida working as a stripper in a nightclub for women. I had never imagined that size dick could be real. I noticed that my fingers were in my pussy. I do not remember how I put my fingers under my skirt and panties. But he was too much for me.
The fifth guy had 11 inches dick, but not fat like the porno guy. He was living in Boston and working in a library. But nights he was fucking rich and unsatisfied married women for money. He was the oldest one.
When I finished to study the file my fingers made me happy. I rested for a while. I started to compare and reconsider them. I kept working on the file all day long. I played with me four times before hubby came home. I took him to the bed before the dinner. On the bed I opened the subject and thanked John how he was a thoughtful, understanding husband. He asked my judgments about the five candidates. One by one I told my opinions about their pros and cons. I was hesitating the third and forth black guys. We discussed and agreed on the third guy. In the file he had also a health report about clearance of HIV. Then my hubby sent E-Mail to him. He asked his phone number. He did not answer right away. He was not home.
Two hours later the answer had arrived. John called him and reviewed the situation. They agreed to meet in his place in Manhattan following Saturday morning. It was Thursday night. We were living three hours drive distance from NYC. So he booked a hotel in Manhattan for Friday and Sunday nights. We decided to drive Friday evening and rest in the hotel, next day to meet him. So we should have two days fucking if it was necessary and return home Sunday evening. I thought I was dreaming. Everything seemed to me as a fiction. But I woke up when my hubby put my hand on his dick. As usual I started to lick and lick and lick my ice-cream con. Then I sucked it. He unloaded to my mouth. We stripped and I sat on his dick. I fucked him up and down. Then we slept. Two o'clock after midnight I woke up and I raped him to fuck again.
Friday we drove to New York City. I had never been there before. We went to our Hotel on the Madison Avenue. We did not make love that night. Because he was tired during driving and suggested me to keep my form for Lincoln, my black lover with 12 inches dick. That night I had many dreams based on all skyscrapers. They were turning their formations to huge dicks and trying to fuck me. I think I had two or three orgasms during my sleep.
Next morning we had breakfast in our room. This time my hubby asked me to call Lincoln rather than himself. I was trembling when I called him. He had wonderful voice, like a bass baritone. I told him that we were in New York. I checked if the appointment is still valid. He said of course. We agreed to visit him one hour later. He said of course. Then I put a dark brown skirt and light ivory silk shirt over the push up bra. So my nipples were obvious.
We left our car in the hotel parking and took a Yellow Cab to his place. The doorkeeper announced us. He told the guy sent us up. When we came out from the elevator he was already waiting for us. Oh gosh! Oh gosh! He was a Black Adonis. He was taller and more handsome than his pictures. He was about 6′ 4". He had a burgundy T-Shirt with tide jeans. We shook hands. After some official talks Lincoln suggested some coffee. John asked a soda with lemon juice. I asked a black coffee. (I was sure he had concentrated milk but I preferred to drink it later.) He was living in a studio very well decorated. He had very good taste. We chatted a little bit. John excused leaving after finishing his soda then he left the house. (Later he told me that the doorkeeper strangely looked at him. Probably he was used to the white men bringing their hot wives to screw him. Maybe he thought him as a pimp, too.)
I was not comfortable. There was a fire in me. I felt some fever like I had cold. He asked some questions about me. I felt myself in a shrink session. In fact he was trying to make me comfortable. He was successful. Then I asked him some questions. He was making his money with porno flicks. He had a nickname for the flicks as a black bear. He had never married before. So far he had fucked three dozens women in the movies. But in his own life he did not remember the amount of the black or white or Asian women he fucked. Some times rich women paid him or very expensive gifts. A rich married woman was paying his rent to fuck her once in every month.
He was very slow to me. He did not have any intention to fuck me. Suddenly I asked him if it was possible to watch one of his flicks. He said OK. He had a very big TV screen just opposite his queen bed. He told me to sit on the bed and went to put the tape into video. He came and seat next to me. He started to play it with remote control. The title of the movie was "Ms. Chatty's Gardener". It was an American version of "The Lady Chatterly's Love". He was playing the black gardener. Ms. Chatty was not happy with his sex life, because of her husband's health condition. One stormy night she decided to go to the bungalow of the black gardener. Under the rain her dress was wet and she did not have any bra. She had beautiful tits. Ten minutes later the gardener (Lincoln) was sucking her wet tits. That moment I imagined myself acting as Ms. Chatty. It was wonderful black and white love. The camera was very impressive. It was not a cheap flick. Three minutes later she pulled out the gardener's dick from his jeans and started to play with her hand. It was unbelievable. It was huge. I mean it was really scary huge dick. It was more impressive than the pictures Lincoln mailed us. My imagination went on acting as Ms. Chatty with the gardener's dick. I was paralyzed what I was watching. I thought I was dreaming.
Suddenly I realized that I was half naked above my waist. In fact Lincoln was sucking my tits not the gardener. And I was playing with Lincoln's shinny dick in fact. I was shocked. I did not know when he stripped my shirt and bra. I was hesitant what to do. Lincoln noticed my hesitation and he started to kiss me while I was holding his dick with my both hands. I do not remember when he gave his huge monster to my hands. Lincoln kissed me and I kissed him very deeply. The movie was going on and she was licking the head of the gardener's dick. Lincoln indicated me to do same thing. First I kissed the head. It was almost a tennis ball. On the top of his dick there was a big hole. After kissing the top of Lincoln's dick I started to lick its hole. I think I was doing much better than Ms. Chatty. He took of his shirt. He had wonderful athletic body. Then the gardener pushed his dick into Ms. Chatty's mouth. Lincoln did same thing. When the top entered my mouth I was breathless. I felt choking.
Lincoln opened my skirt's zipper and took it off. Then he used his two fingers like hook and pulled down my panties. I was completely naked. My both hands were holding his dick in my mouth. He excused and took of his jeans and boxer short. He was like Gulliver in the Lilliputian Land with me when he was also completely naked. We kissed again. He sucked my both tits. I was still holding his dick. Probably I was keeping it as a kid holding of his new toy not to get lost. Inch by inch he advanced his dick in my mouth. Since then I lost the track of the movie. Then on the bed he licked my pussy lips, He put his big tongue into my wet hole. As a result of the wetness of my mouth his tongue was advancing in my pussy. I was afraid he was going to solve the problem with his tongue. I stopped him. He put his dick between my breasts. He was tit fucking. A big snake was strolling in a valley above my waist. He went on a little bit more and put his dick to my mouth again. Then he slowly moved down and put his tongue in my mouth and smelled my pussy's odor. Wow! Wow! Wow! Wow!
I felt his fingers over my pussy lips. He was trying to stretch my pussy with his experienced fingers. Yes, at last his dick was knocking my door. I helped him opening my legs. He slowly started to rub the monster head over my pussy up and down. Even before putting it in my pussy I had an orgasm that moment. I was trembling with happiness. I was watering his dick with my come. He pushed the dick only one inch. I had a big spasm that moment. He stayed there about 30 seconds. I controlled myself. Then he pushed another inch. He waited for a while. Then another inch entered me. Millions stars were flying in my brain with a big happiness. Then he pulled it an inch back to make me comfortable. Then he advanced it two inches. He waited again. He pulled back one inch and then pushed two inches more. Then I lost the track of his fucking strategy. John and the other guys had never fucked me like he was fucking me now.
In every two inches I was coming over and over. When he entered the two third of his dick, every thing is changed. Something was hurting. I thought that my pussy was getting narrow there, so his dick was scrapping the wall of my love tunnel. That moment he pulled two inches back but later pushed three inches in. I was yelling. It was hurting. I shouted, "Please stop". It was really hurting. But I was very enjoying. I was also saying, "yes yes! Keep going. Fuck me! Fuck me more!" Then he started to pull and push then again pull and push. I mean he increased his speed. He took his dick completely out of my pussy. I cried, "Please no no! Put it back! Fuck me fuck me more! Put it back!"
He knew what he was doing. He pushed the two third of his dick with one stroke all the way. Something changed. His stroke was really hurting me. Million stars! Pain! Pleasure! Big pain! Stars, stars, star were all over. He did not move either back or forward. I was crying. I had tears in my eyes. He pulled his gigantic dick back and without waiting he pushed it again to the spot where he was before. He went on to do in and out action. Every time he was advancing more and hurting me more with unexplainable pleasure. I was not able to see his monster that was entirely disappeared in my pussy. It was beating the spots where nobody reached before. He was also excited with my reaction.
He speeded it up. He fucked me another five minutes maybe more maybe less. It was hurting. Yes it was really hurting. I did not object him. Nobody fucked me before like him, because his dick was rotating at the same time while advancing in my love tunnel. It was a kind of excavator or driller in a tunnel construction or digging an oil well. Nobody did it same thing in my pussy. Then the giant started to unload his semen in the depths of my pussy. His dick seemed to me as a fountain. I'm sure he was tired. He was sweating. My pussy covered his dick as a glove. But I was still suffering with pain. We rested for a while and then he wanted to pull out. I did not let him go out. We stayed another five minutes. When he came out I felt some wetness on the bed. I thought it was our come. When I looked at his face. He was happy and smiling. He directed with his eyes to the wetness on the bed. It was not our come. It was a blood lake. I started to cry with big happiness. I kissed him. I took his blood cover dick in my hands and kissed it. I started to sing "Halleluiah, Halleluiah" I kissed his lips and blood dick hundred times. I thanked him and asked if I could get that sheet as a souvenir. He said yes.
Before going to shower I called John's mobile phone to give the good news. After hearing voice I sang to him the Halleluiah again and at the same time I was crying. He just listened to me and I thanked John. He asked to talk to Lincoln and thanked and invited him for dinner. I asked John to stay with Lincoln until dinner. He said OK. We had shower together. He washed me and I washed his dick and kissed my men's dick. He called a Chinese restaurant and ordered some food for lunch. We ate it together. We did not put our dresses on. Then we had a nap together. In my dream I saw many skyscrapers and dicks were happily dancing together. Almost one hour later I felt his dick rubbing on my ass. I turned him and we kissed. Then I let him fuck me again twice until the dinner.
John came to pick up us from The Lincoln's studio. I showed John the bloody sheet. He kissed me and thanked Lincoln. Then we went to our hotel to change. We had a wonderful dinner with Champaign. I was the happiest woman in the world. Probably my husband was too. After the dinner we went to a nightclub to dance. I mostly danced with Lincoln. It was wonderful to feel his huge and efficient dick during dance. It was time to return to our hotel; John asked me if I wanted to spend the night with Lincoln. I did not expect such greatness. He was not joking. I looked at Lincoln's face. Without speaking he was telling to me: Please…
Hubby returned the hotel alone. Lincoln stopped a taxi and we went to his studio. Before going to sleep he fucked me again. I told him to keep his dick in my pussy all night long. I knew it was not comfortable to sleep like that. But he kept it in my pussy at least one hour. Then I decided not to disturb him more and I let it out.
He woke me up with his kiss. The kiss made me horny. We ended up fucking, again. Even I asked him to fuck my ass. Oh gosh! What an experience it was. We had brunch and I called John to ask the departure time for home. It was early evening. We had time for another fuck. I told him if it was possible to film our fucking. He was astonished and called one of his cameramen friends to come with his camera and voice recorder. Twenty minutes later a short white guy walked in. He set up his camera in the bedroom. Then he started to shoot while we were fucking. It seemed to me it was an endless fuck. Unfortunately it was over. Lincoln asked the tape from his friend and handed over to me and then he kicked him out. He did not know why he filmed us and gave the tape to me before he was kicked out.
After showering together I put on my dress. Twenty minutes later John came. Lincoln offered coffee. Then we left. The two guys talked something far from me. I did not hear what they were talking about. Then they came to me. My husband told me that Lincoln gave up to charge his mission. They had agreed some money before. They did not tell it to me before. Probably I should reject it. But it was quite normal to charge for a professional man. But they also agreed whenever we go to New York he was going to spend a night with me if I accepted. I told him. "Yes, my man! It will be a big pleasure for me." Then we left. All the way I did not talk and just thought what happened. I did not believe it was a daydream or a reality.
After returning home we were the happiest couple in the world. Nobody knew where we went and what happened. But Andy was always calling me to try it again. He was sure that this time he could take my virginity. Once my hubby went for a business trip. Several times he came home to fuck me again without telling to his wife. But I always teased him. I continued to fuck my husband every time and everywhere. Lincoln was my man and fucker; John was my husband and lover. We always communicated with him. I have two souvenirs from him. The first one was the sheet with my blood and our come. The second one was the tape of our last session. I showed him to John and we watched together. He had never had inferiority complex.
Now I'm three months old pregnant. I always used pills when I had love with the other guys but forgot to take it with me to New York. So I have two problems in front of me. Six months later, we'll understand who was the father of my baby. Second problem I'll miss the Lincoln's huge dick. Time to time I watch the tape for a daydream. I do not want to compare it with my husband's dick. I hope I should not be disappointed in the future. After having my baby I'll ask John to visit New York again and most probably very often, according their oral agreement.
SHARE